On Disney+ Day — a holiday celebrating the second anniversary of Disney's colossal streaming service — Marvel announced 12 upcoming projects, expanding the Marvel Cinematic Universe on the small screen.
"Moon Knight" will take on the titular character Marc Spector as he struggles with his new alter ego — a group of different identities that reside in his consciousness, granting him superhuman abilities. In the sneak peek, the television mini-series presents the character in a modern and gritty setting that heavily represents the complex character.
Marvel's synopsis for the show reads as follows: "Moon Knight is a new globetrotting action-adventure series featuring a complex vigilante who suffers from a dissociative identity disorder. The multiple identities who live inside him find themselves thrust into a deadly war of the gods against the backdrop of modern and ancient Egypt."
Mohamed Diab — known for his work that tackles issues in Egyptian society — is set to direct the series. His directorial debut film "Cairo 678 (Les Femmes du bus 678)" called attention to sexual harassment in Egypt and was released a month before the 2011 Egyptian Revolution, described as "unmistakably a harbinger" by the New York Times.
Oscar Isaac will play the Egyptian crusader in the new Disney+ series.
When asked by Total Film Magazine about joining the project in August, Isaac said, "It's not so much about the genre of things. It's the people. And is there room to do something interesting in it? And sometimes there is, and you think there will be. And sometimes it turns out there isn't. So with this – I love the people involved. I thought there was an incredibly unusual story to tell within the world of, you know, the superhero language. But we're making something that's quite different, and that doesn't follow the same, not necessarily even logic of what a lot of superhero films do."
Taking parallels from Netflix's "Daredevil," "Moon Knight" will be a high-budget, bloody adventure where Spector struggles to find himself and the rampaging crusader that lives within.
Starring Isaac, Ethan Hawke, May Calamawy and Gaspard Ulieli, "Moon Knight " is coming to Disney+ in 2022.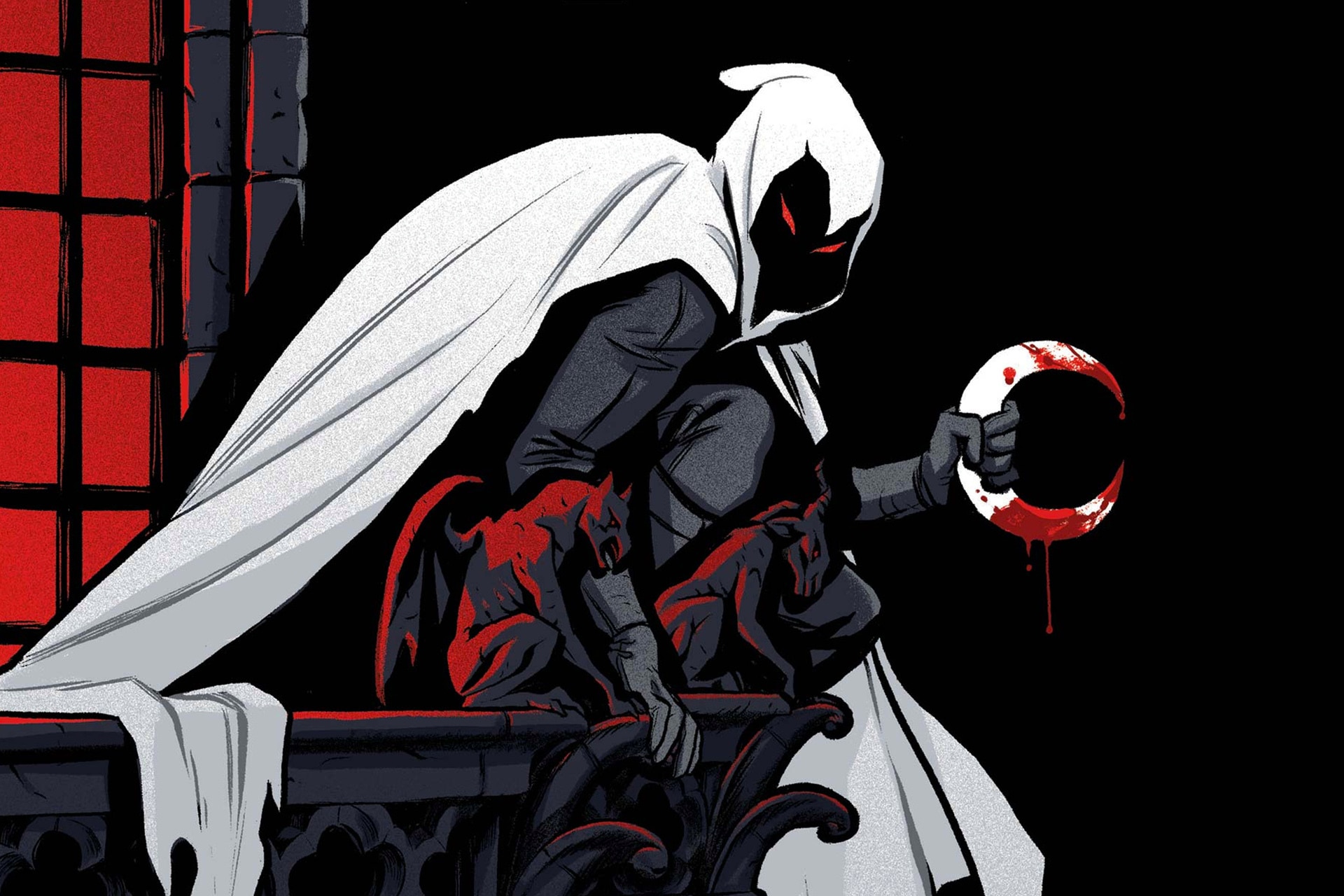 She-Hulk is one of the many other projects Marvel announced during Disney+ Day. Starring Tatiana Maslany, the television series will revolve around the everyday lawyer Jennifer Walters and her transformation into She-Hulk in a fourth-wall-breaking legal comedy.
The sneak peek introduced a style uncharted to the MCU: the modern sitcom. The trailer opens up with Walters, played by Maslany, doing yoga in her apartment, going about her daily routine.
"I'm Jennifer Walters. I'm a normal lawyer," says Walters as she walks the city's busy streets to her job as an attorney.
In the next shot, we see Walters all greened-up in the classic white and purple jumpsuit when she remarks the line "well, not that normal."
"These transformations are triggered by anger and fear," says Hulk, played by Mark Ruffalo, who is seen in the next shot trying to tutor Walters on her new abilities.
Bruce Banner's arm also appears to have healed after the events of "Avengers: Endgame."
The last shot is definitely the weirdest: Banner and Walters in 70s' attire surrounded by a retro television backdrop. The scene is filmed in an old-timey fuzzy texture most prevalent in 70s' television. Walter dramatically announces as she begins to face the camera, "Don't make me angry. You wouldn't like me when I'm angry," paralleling a similar shot from the 1978 "Hulk" television show, starring Lou Ferringo and Bill Bixby.
Tim Roth will reprise his role as Abomination in "She-Hulk," after his unexpected return in "Shang-Chi: Legend of the Ten Rings." The Good Place's Jameela Jamil will also appear in the Disney+ original, playing Jen's archnemesis Titania.
While there is no set release date, "She-Hulk" is expected to come out soon.
The studio also announced five new animated Disney+ originals during their barrage of Marvel media. "What If" is currently renewed for a second season, and "Marvel Zombies' ' will be a reimagining of the "What If" episode possessing the same name. The upcoming animated series — directed by Executive Producer Bryan Andrews and written by Zeb Wells — takes a new generation of heroes and puts them against crazy zombie hordes.
"Spider-Man: Freshman Year" brought the most hype to Marvel's catalog of Disney+ originals. The show will follow Peter Parker — his MCU variation — as he struggles to go through Freshman Year and his first year as the Web-Slinger. It will act as an origin story for the character, meaning that audiences can finally see what made Tom Holland's Peter don the Spidey mask.
Another unique factor is that it will be told through a style celebrating early comic book art, as announced by Disney. Jeff Trammel, known for writing "Craig of the Creek," "Amphibia," and "Glitch Techs," is set to write the series.
"X-Men '97" is another animated show many fans are nerding out for. The prodigal cartoon will revisit the original cast of characters — and voice actors — from the 1997 X-Men television series.
"This is the first X-Men title produced by Marvel Studios," emphasizes Brad Winderbaum, Head of Streaming, Television, and Animation at Marvel Studios. "What an amazing first step to reintroducing audiences to the X-Men with a look at one of the most pinnacle eras of the X-Men comics, which was the '90s. That iconic style that has its roots in Chris Claremont, and is celebrated in Jim Lee, and then again in 'The Animated Series.'"
"I Am Groot" is the last animated original discussed during Disney+ day. The series will be a collection of shorts following Baby Groot's glory days, directed by Executive Producer Kirsten Lepore.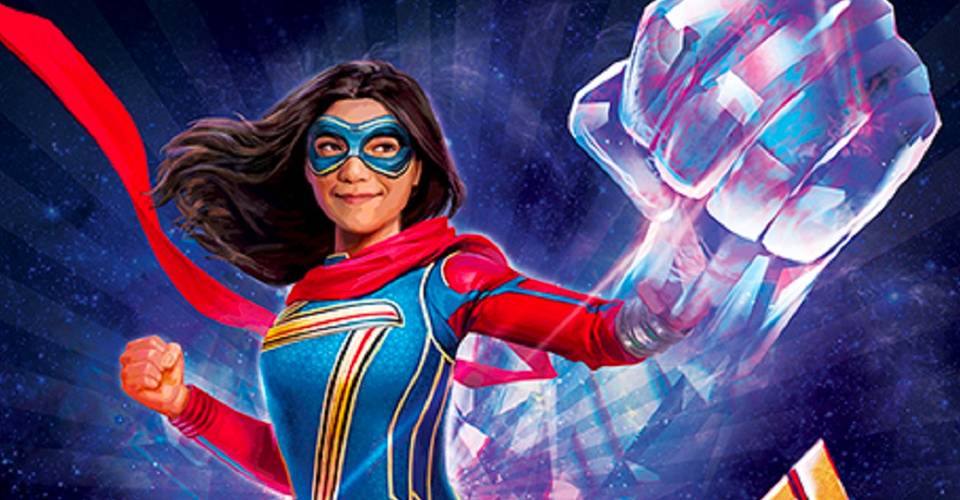 To no one's surprise, "Ms. Marvel" also made an appearance in the event despite fan backlash. The show's controversy stems solely from the origins of her powers. According to Marvel Comics, Kamala Khan is an inhuman who can extend her limbs, alter her appearance, and shift shape. In the Disney+ original, she receives her powers — those of which are not shape-shifting abilities — from magical origins, something many fans have mixed feelings over.
The studio's synopsis for the series reads as follows: "Ms. Marvel introduces viewers to Kamala, a 16-year old Pakistani American from Jersey City. An aspiring artist, an avid gamer, and a voracious fan-fiction scribe, she is a huge fan of the Avengers — and one in particular, Captain Marvel. But Kamala has always struggled to find her place in the world — that is until she gets super powers like the heroes she's always looked up to. Iman Vellani stars as Kamala Khan aka Ms. Marvel. Episodes are directed by Executive Producers Adil El Arbi & Bilall Fallah, Meera Menon, and Sharmeen Obaid-Chinoy."
Other projects announced during Disney+ day:
"Agatha: House of Harkness"
"Echo"
"Ironheart"
"Secret Invasion."