Marvel Studios posted an unexpected sizzle reel this morning, unveiling their current film schedule for 2021 and beyond.
The video starts with the late Stan Lee's message about family, possibly to advertise the return of theaters after the pandemic and how we should unite after such a cataclysmic event.
The rest of the video is prominently on new information surrounding Black Panther 2, Captain Marvel 2 and The Eternals, hyping up what's to come in the fourth phase of the Marvel Cinematic Universe.
We finally have some new footage for the upcoming team-up film "The Eternals."
It will center around a race of immortal beings who shaped civilization for an "eternity" in the Marvel universe. The cast is stacked, with the likes of Richard Madden, Kit Harrington, Angelina Jolie, Kumali Nanjiani, Millie Bobby Brown and Gemma Chan all appearing.
While the footage is short-lived, it gives a better understanding of how the film's fantastical element will come into play — with Angelina Jolie's character wielding a glowing weapon in the opening shot.
The film is on everyone's bucket list and will live hopefully up to the hype, releasing in theaters on Nov. 5, 2021.
"Black Panther: Wakanda Forever," whose title references the popular battle-cry from the first film, is the follow-up to the original movie starring Chadwick Boseman.
Oscar-Winning Ryan Coogler — who directed the first movie in the duology — will come back for the film.
But after Chadwick Boseman's untimely demise, the film's story will be difficult to build without the leading character in the narrative.
His role will not be recasted, as reported by Marvel Studios, in hopes of preserving Boseman's legacy after his tragic death from colon cancer: a terminal illness located at the lower end of the digestive tract.
Black Panther's Lupita Nyong'o talked with Yahoo about coming back to the universe and how she has handled the leading actor's death.
"People will ask me, 'Are you excited to go back?' Excitement isn't the word. I feel like I'm in a very pensive and meditative state when it comes to Black Panther 2. His passing is still extremely raw for me," Nyong'o addressed. "And I can't even begin to imagine what it will be like to step on set and not have him there… But at the same time, we have a leader in Ryan, who feels very much like we do, who feels the loss in a very, very real way as well."
"And his idea, the way in which he has reshaped the second movie is so respectful of the loss we've all experienced as a cast and as a world. So it feels spiritually and emotionally correct to do this. And hopefully, what I do look forward to, is getting back together and honoring what he started with us, and holding his light through it. Because he left us a lot of light that we're still going to be bathing in. I know that for sure," Nyong'o told Yahoo.
"Black Panther: Wakanda Forever" is slated to release in theatres on July 8th of 2022 and will be uploaded on Disney+ soon before its release.
Captain Marvel isn't exactly a fan-favorite, but that may change with the release of Captain Marvel 2, or as it is now titled, "The Marvels." The team-up will be one of the biggest so far — with several super-powered heroines getting the spotlight for their first time in the MCU.
The film will star Brie Larson as Captain Marvel; Iman Vellani as Ms. Marvel, who will receive a Disney+ series soon, and Tenoyah Parris' Monica Rambeau who appeared in the WandaVision series as her counterpart, Spectrum. The director of the new "Candyman," Nia Dacosta, will direct the movie as well.
Back in January, Brie Larson expressed her enthusiastic mindset when it comes to working with Decosta.
"It's amazing. I'm so excited that it's announced and I can talk about it," Brie said to Lily Singh, a late-night talk show host.
"Nia's amazing and she got the job because she was the best person for the job. That's one of my favorite parts about this. She just gave an incredible presentation and I'm inspired by her! She has confidence, it's a big deal to step into this thing we know as the Marvel Universe. It's this huge thing and to have a leader who's just like, 'Yeah, I'm meant to be here.'"
"The Marvels" will come out on Nov.11, 2022, starring Brie Larson, Iman Vellani and Tenoyag Parris.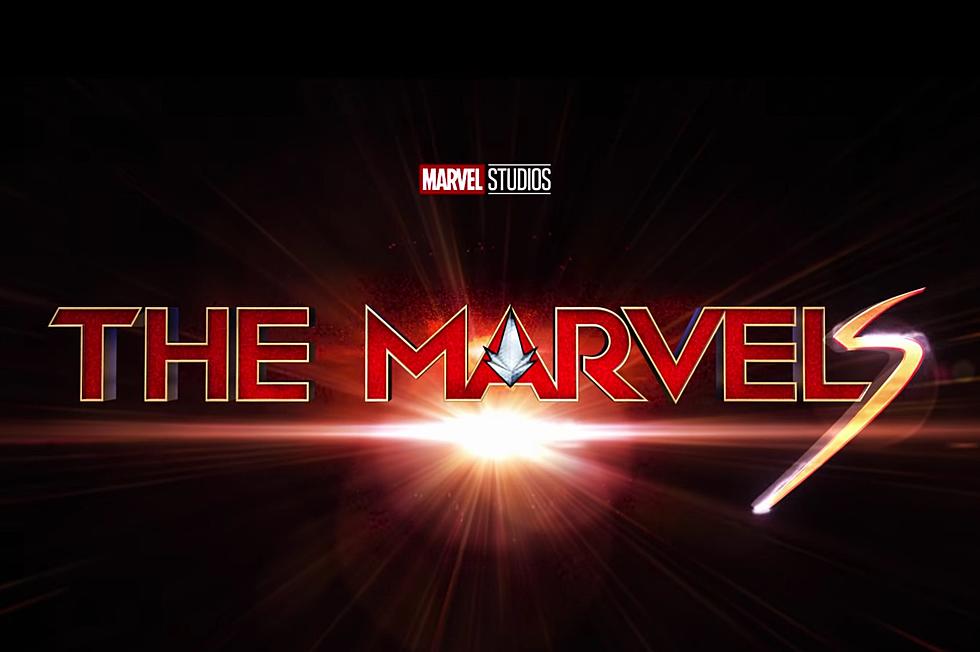 The rest of the movies shown in the sizzle reel have already been leaked or confirmed by Marvel Studios far before this trailer was released, including a little teaser to the upcoming Fantastic Four flick — which still does not have a release date as of today.
MCU Movie Lineup
"Black Widow" – July 9, 2021
"Shang-chi and the Legend of the Ten Rings" – September 3, 2021
"Eternals" – November 5, 2021
"Spider-Man No Way Home" – December 17, 2021
"Doctor Strange in the Multiverse of Madness" – March 25, 2022
"Thor: Love and Thunder" – May 6, 2022
"Black Panther Wakanda Forever" – July 8, 2022
"The Marvels" – November 11, 2022
"Ant-Man and the Wasp Quantumania" – February 17, 2023
"Guardians of the Galaxy Vol. 3" – May 5, 2023
Works Cited
Interviews from Yahoo News and "A Little Late with Lilly Singh"