Spider-Man: Lotus — a non-profit fan-film based on The Kid Who Collects Spider-Man —  is coming out sometime in 2021, with an estimated budget of $25,899.  Gavin J. Konop is directing and creating the film with the highest intention of producing a psychological dive into the mind of Peter Parker after the tragic death of his former girlfriend: Gwen Stacy.  He has to juggle the lives of both Peter Parker and Spider-Man when a child who is fatally ill is asking to meet the web-slinger.  Will Peter fulfill the child's wish?  We will see some time in late 2021.  
The creator of the film, Gavin J. Konop, is a prolific social media influencer who wrote and created Spider-Man: The Series; over 40,000 people have read and declared it as the perfect Spider-Man show. We will see if Gavin has the talent to produce a low-budget Spider-Man project while having hoped to spawn a film career in the near future. Gavin has been posting several announcements for the film as of late with the suit, style, and the actors that will be partaking in the film's progression all in a month. Gavin also revealed that the film will take inspiration from the filming of both Smallville and Spider-Man: The Animated Series; Both of these shows influenced Gavin to go forward with the project. The comics that the director will take inspiration from consist of the following: Spider-Man: Death and Destiny, Spider-Man: Webspinners, Spider-Man: Parallel Lies, and The Kid Who Collects Spider-man.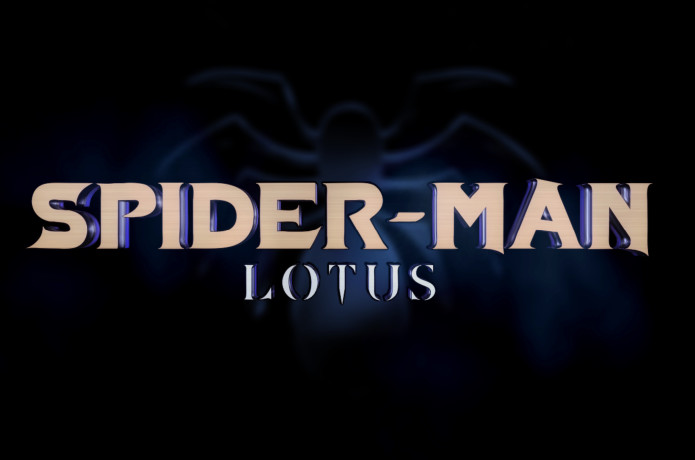 What kind of movie is it gonna be?
The movie will be more character-driven than action based with only 3 CGI scenes taking place throughout the project. It will be a psychological examination of Peter while also delivering an exhilarating superhero flick that'll blast the audience away. The movie will vary from the recent Spider-Man flicks such as Spider-Man: Homecoming and Spider-Man: Far From Home as it will display a Peter of 20 years; a veteran of the mantle. He will be handling the hardships of committing to the mask and the rewards that come with them. Its style, or aesthetic, will be more nostalgic and intimate than the melancholic and grim tone that the audience would expect from such a film: giving a comforting yet heart-warming story of a hero… being a hero. The setting of the movie will take place at an unspecified time, with Peter Parker being proficient as Spider-Man.
What has been announced?
Warden Wayne and Sean Wythe are the only two actors confirmed to play roles in Spider-Man: Lotus. Warden Wayne will play Peter Parker, while Sean Wythe will play Harry Osborn, the son of the Green Goblin. Both actors are dedicated to their roles, as claimed by Gavin in some of his recent Instagram posts: "We have helped each other grow as creators, and over the years, I have watched his progression as a dedicated, talented actor who WILL do justice to this character. He has shown his dedication to the project by spending just as much of his own money as I have (pre-funding) and worked tirelessly bulking up to reach the same build as classic Spider-Man. " The casting of several other roles— such as Gwen Stacy and Mary Jane Watson— are currently being finalized but have not yet been announced as of early March.
Most peoples' attention to the project has been with the reveal of the spidey-suit, which will be taking heavy inspiration from the early variations of the Web-Slinger. The suit is considered by many as a masterpiece of design, while others would think of it as a cheap and "fan-made" costume. The suit was drawn up by Datrintiart, designed by Lorenzi Di Sante 3D & Designs, and manufactured by the Amazing Spider-Lab, with some help from the Comicsuitfactory.
Gavin held a Q&A on his Instagram account where he discussed the upcoming themes and how production is going with the film.
(I do not own the rights to this Q&A. It was created by Gavin Konop on his Instagram page: gjkcentral.)
Q: Why the decision to base your film off Spider-Man: Blue, and the kid who collects Spidey?
A: The emotional potential. There's a certain magic to Spider-Man comics that I feel when I sit down to read them, and I have spent the majority of my page trying to communicate those feelings on a grander scale; however, I've never quite been able to do it as effectively as I'd like. With these two stories, I found an untapped potential that has yet to be explored, and I'm ready to maximize them so I can fully translate that same magic to screen.
Q: Have you made your mind on Gwen and Mary Jane's castings?
A: We are confident in our top choices for MJ, Gwen, & Tim. The decision could be finalized as soon as this week.
Q: Is part of your goal to emphasize that good CBMs don't need flashy fight scenes?
A: Yes. It's very much against the grain in terms of what a comic book movie generally is. At its core, this is a character study, not only of Peter Parker, but also Harry Osborn & Mary Jane Watson. Think of Shame or Joker. Lotus shares little to no similarities with them, but I want to use them as examples in the sense that we are following characters who are crushed by their own conflicts and drive their narrative forward with their choices.
Q: What comics will be used as inspiration?
A: The Kid Who Collects Spider-Man; Spider-Man: Blue; Gerry Conway's Amazing Spider-Man. Here are more that I haven't mentioned yet: Death & Destiny, Parallel Lies, and Webspinners.
Q: How would you feel about making a Lotus-type film for the Joker or Red Hood?
A: I will only ever tell a story if I feel an honest passion to create it, otherwise that it isn't my place to tell it.
Q: What kind of color-grading and lighting are you gonna do?
A: I have a very specific idea for the lighting & colors, especially when it comes to conveying the right emotions for each scene. Expect something less along the lines of The Dark Knight / Daredevil, & more along the lines of Smallville. This ensures that the emotions always vary between bittersweet & uplifting, but not dark and depressing.
Q: At the end of the day, will the story have a positive message and theme or just depression?
A: 100%. The goal is to start Peter, Harry, & MJ at their lowest & most vulnerable so we can emphasize the uplifting messages through the story progression.
Q: Are you afraid that starting off with a fan film will trap you in a box?
A: Good question. I'm a strong believer in the idea that there is no linear path to success, and you should not compare yourself to others on the journey there. Everyone's got a different spark that takes them where they want, and if you believe in yourself enough then there is no limit to creativity.
Q: Can you tell us the first word spoken in the script?
A: "Testing"
Q: How many drafts has the script gone through?
A: Way too many because I'm never satisfied, but it has retained the same general premise & structure with each one. The process has been fun because with each draft would come new ideas, and it just kept expanding into what it is now.
Q: (directed towards Sean Wythe) What will we see from you as Harry Osborn, Sean?
A: A man who doesn't know how to cope with loss or express his feelings because his father never treated him like a human being.
Gavin J. Konop describes the film's narrative as, "Following the tragic death of his former girlfriend — seemingly caused by his own attempt to save her — Peter Parker (Warden Wayne) lingers in his guilt of the past, questioning whether the curse of his alter ego should be buried for good. When he's met by the news that a terminally ill child has requested to meet Spider-Man, Peter contemplates the decision to comfort him in his final days." Spider-Man: Lotus is a fan-film created and directed by Gavin J. Konop, starring Warden Wayne and Sean Wythe, coming out sometime in 2021 on Youtube and other unspecified outlets.
Works Cited
"Gavin." Instagram.com, 2018, http://www.instagram.com/gjkcentral/. Accessed 3 Mar. 2021.
‌